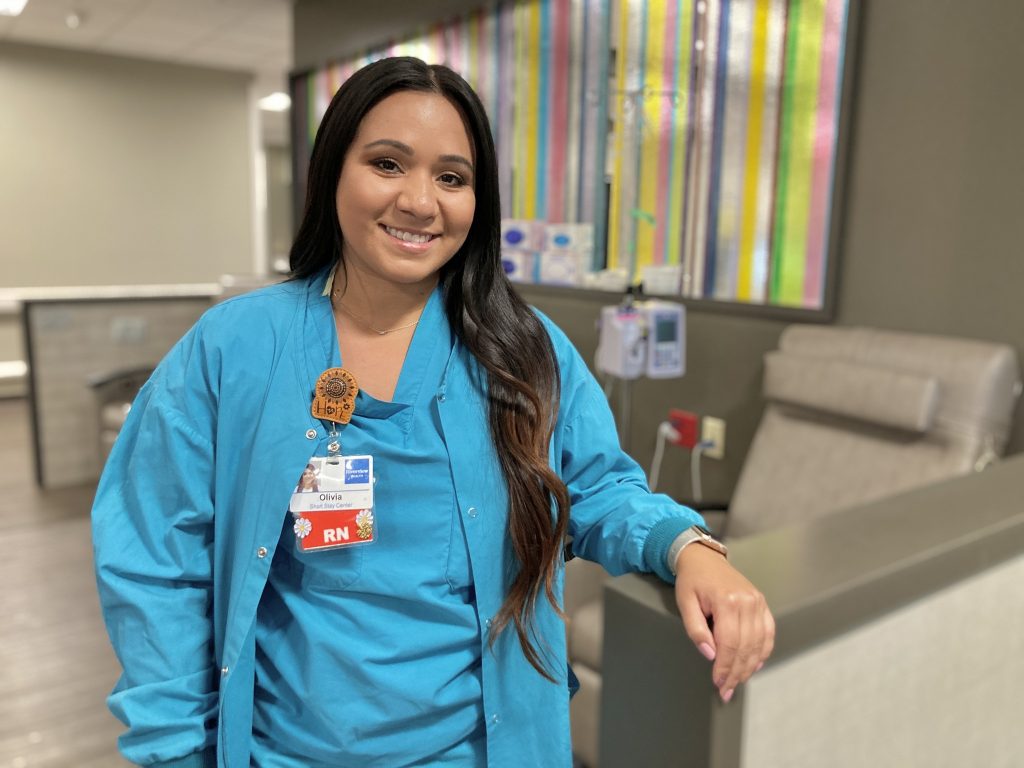 "I grew up in Noblesville and was actually born here at Riverview Health.
I am a Registered Nurse in Cardiovascular Short Stay and Infusion and have worked at Riverview Health for five years. I was lucky enough to do my last semester of nursing school here on this unit and fell in love with it. I was so excited when I was offered a position shortly after I obtained my nursing license, and I have been forever grateful since.
I love working at Riverview Health because this place feels like a family. I absolutely love my coworkers, and the patients here are extremely special. I have built amazing relationships with the patients, and it feels like I am caring for my own loved ones every day.
Outside of work, you can always catch me dancing! I am an instructor at two dance studios where I teach dance to kids of all ages. I am also an Entertainment Team Coordinator for the Indiana Pacers and Fever, where I help manage and instruct the Pacemates, Hype Crew and Fever Inferno performance dance teams. When I'm not working one of my many jobs, I enjoy exercising, traveling, crafting and trying new restaurants." -Olivia, RN