Year established: 1976
Address: 395 Westfield Road, Noblesville, IN 46060
Phone: 317.776.7317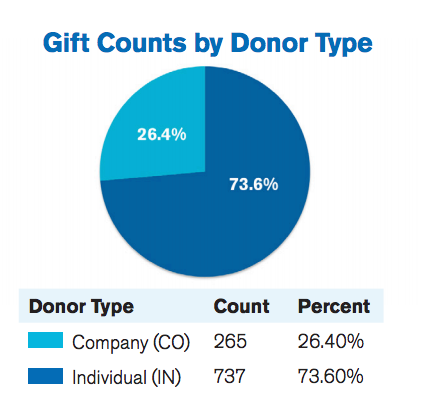 Mission and Vision
Riverview Health Foundation creates meaningful charitable opportunities in support of Riverview Health to advance the community's health and quality of life now and in the future. Our donors are partners in saving and changing lives in our community through their charitable giving. Top funding sources come from individual/family donors, Riverview Health Auxiliary and corporate sponsors.
Upcoming Events
Riverview Health Foundation Masquerade Gala at Embassy Suites by Hilton Noblesville Indianapolis Conference Center, Nov. 2, 2019.
What We Do
Riverview Health Foundation provides funding for new health services, programs and equipment needed by our community. Since the Foundation's beginning in 1976, more than $13.5 million has been raised and given to support new equipment and programs serving our patients and their families.
Opportunities
Donations
Donors play a vital role in supporting Riverview Health in its mission to improve and preserve the health and well-being of those in the community. Funds raised through donations allow for the purchase of advanced medical equipment, continued improvement of services and the best care possible for patients. To learn more about donating, contact Megan Wiles at 317.776.7317 or mwiles@riverview.org.
Volunteer Services
Some of the many volunteer service areas include patient transport, guest services and the gift shop. Shifts are available in the morning or afternoon, at least one day per week, Monday-Friday. If you're interested in volunteering at Riverview Health in Noblesville or Westfield, contact Melinda Nash, at 317.776.7236 or mnash@riverview.org.
Our Current Project: The Infusion Center Expansion at Riverview Health
Riverview Health offers outpatient infusion and injection therapy for adults in the current infusion center where sessions can be anywhere from less than an hour to several hours per day and multiple times per week. Due to the nature of these appointments and the lengthy sessions of being confined to a chair, staff members make every effort to create the best possible experience, whether it's making sure each person is comfortable or simply starting a friendly conversation to pass the time.
Over the last few years, the number of outpatient visits at the Riverview Health Infusion Center has doubled to more than 10,000 annually. With the expansion project, Riverview Health will create a new bright, diverse environment that is tailored to the needs of patients and their families. There will be 18 comfortable, heated massaging chairs to help keep patients warm and a variety of environments to choose from, including:
» 15 private rooms with beds
» 10 semi-private suites with fireplaces and windows
» 8 infusion pods