By Courtney Cole, Noblesville cancer survivor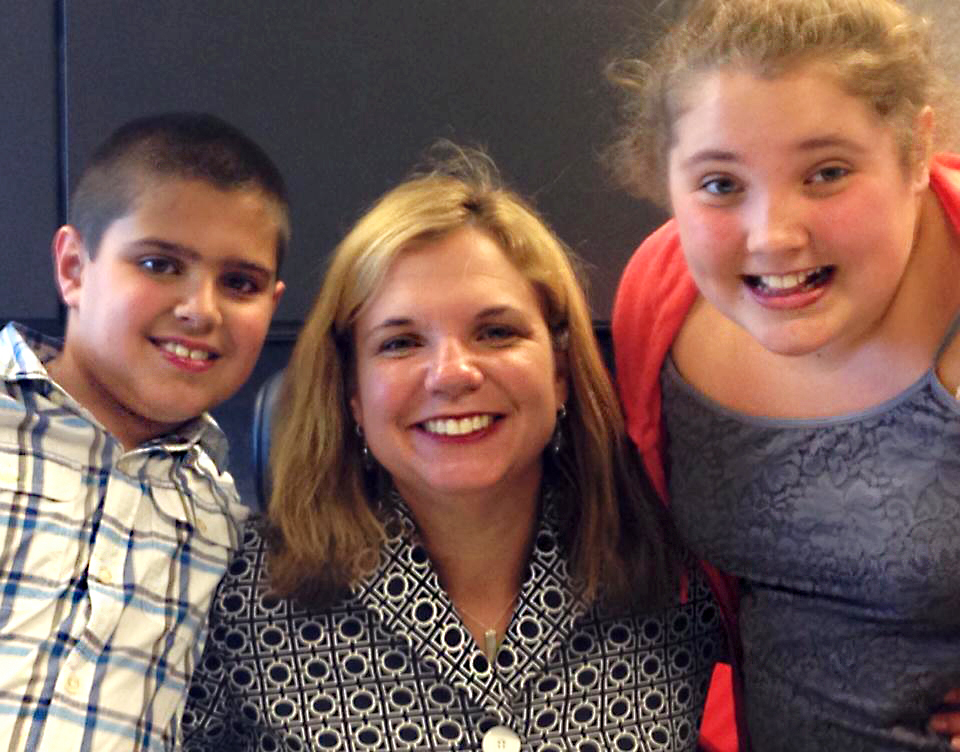 IMAGINE being 42 years old, having never smoked a cigarette in your life, being a marathon runner and then finding out you have Stage 3 lung cancer.
IMAGINE what would happen if you were a single mom with a 12-year-old and 9-year-old during this time.
IMAGINE more than 70 visits to the hospital, four surgeries, and 12 weeks of chemotherapy, including such fun side effects as neuropathy, ringing in the ears, infections, and of course, lots of nausea.
IMAGINE 28 radiation treatments that leave you completely exhausted, which means no workouts, no golf, very little work, and very little time to be a mother.
What would you do? Where would you go? Wouldn't you want the best care in the country? Do the names Sloan Kettering and MD Anderson come to mind? They are both a long way from Hamilton County. How would you handle the travel?
IMAGINE that you're able to travel just minutes from your house to receive all your treatment instead of having to go more than 1,000 miles? Now you could spend time with your kids on a good day and your friends and family could be with you during this very trying time.
These were my thoughts when I was diagnosed with lung cancer. After nearly a year of treatment, I'm happy to say I'm cancer-free!
The magnitude of this joy can be best summed up by my 12-year-old daughter's Instagram post:
"So happy that mom's test results came back clean today! Honestly I was scared out of my mind after everything we've been through this year. I now understand how the littlest things can change everything. I remember the day mom told me she was sick like it was yesterday. It was DEFINITELY the worst day of my life! I have never been so scared and sad at the same time. And now know my mom is back to normal is truly a blessing and puts the biggest smile ever on my face."
My sister and co-owner of Hare Chevrolet, Monica Peck, and I owe a huge gratitude to the staff and facilities of Riverview Health. Please join us in our venture as the "Sisters of Saving Lives."
Riverview Health Foundation is currently raising funds for a large-bore Magnetic Resonance Imaging (MRI) machine and they need your help. My family and I have pledged, and we hope you'll join us. The new technology will not only provide a quicker, more comfortable scan for patients, but will also be less claustrophobic and able to detect cancers in the early stages so people can beat this ugly disease.
Please consider making a gift of $50, $100, $250, $500 or more in your name or in honor of a loved one who has been affected by this disease. Your gift won't help just one person, but our entire community!