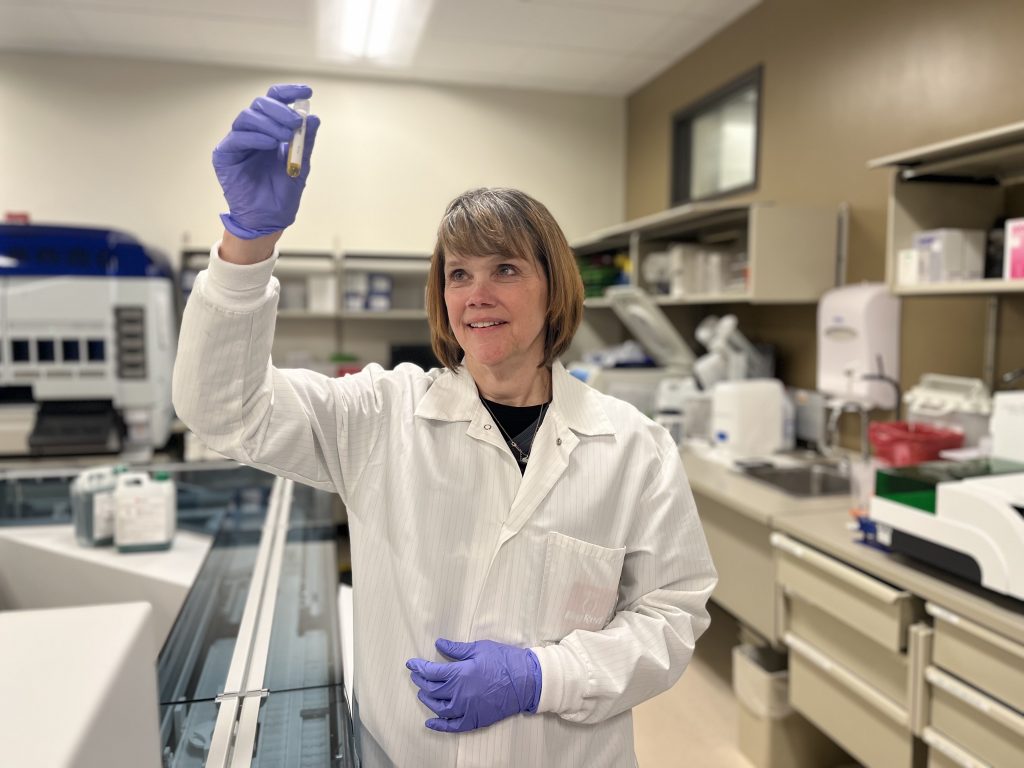 "I have been at Riverview Health for 32 years! I like that Riverview Health feels like a community, and we treat each other like family.
This is a facility that offers cutting-edge care while retaining a small-town feel. I came here to be closer to home and work the day shift; however, I have stayed because the lab is a family. We care about each other and take care of each other. And I love what I do!
Even though I don't generally see patients face-to-face, they are my top priority. It's amazing how much you can come to care for someone that you've never met. We grieve with them when they get devastating results, and we rejoice with them when they heal.
My husband's name is Mark, and we have two grown sons, a daughter-in-law and a very spoiled lab mix, Bear. We also have a grandson due to arrive next month! My favorite thing is spending quality time with my family and friends. It fills me up! In my free time, I enjoy reading. I always have a book and have to read at least a few pages each day. I love spending time at home, enjoying nature around our property, usually with a goofy dog tagging along." -Lori, MT (ASCP)