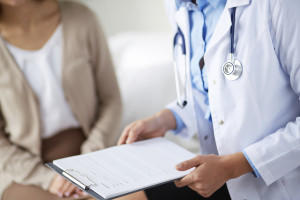 By Mindi Matthews, MBA, CHWC
Most wellness programs usually ask participants to complete a brief questionnaire that summarizes key health information. This questionnaire—often referred to as a health risk assessment or HRA—then generates a statistical estimate of that person's overall health risk status. HRAs help identify health issues and should provide a feedback mechanism or follow-up plan to help participants understand their health risks and what they should do with the information. Health screenings such as blood pressure and lab work may be a part of the HRA or may be done separately. With or without screenings, there should be a plan for follow-up on HRAs to make good use of the results.
HRA results can provide a useful and powerful means of tracking the impact of health and wellness programming over time when aggregated in a confidential manner across multiple participants, and where they're periodically available from the same participants along with other data sources.
There are two different types of HRAs:
Self-reported – individually focused. In this scenario, only self-reported lifestyle information is collected. This type of HRA generates a computer printout to a participant and is only as reliable as the information provided.
Self-reported and health screening data – individual- and aggregate-focused. Self-reported lifestyle information and health screening data are collected in this type of HRA. This "comprehensive" HRA provides a participant's health scores, aggregate data for employers and educational support materials. It allows participants to see the cumulative effects of certain lifestyle risk factors.
Riverview Health offers an online health risk assessment and a paper option for employers. Please contact employerservices@riverview.org for more information.