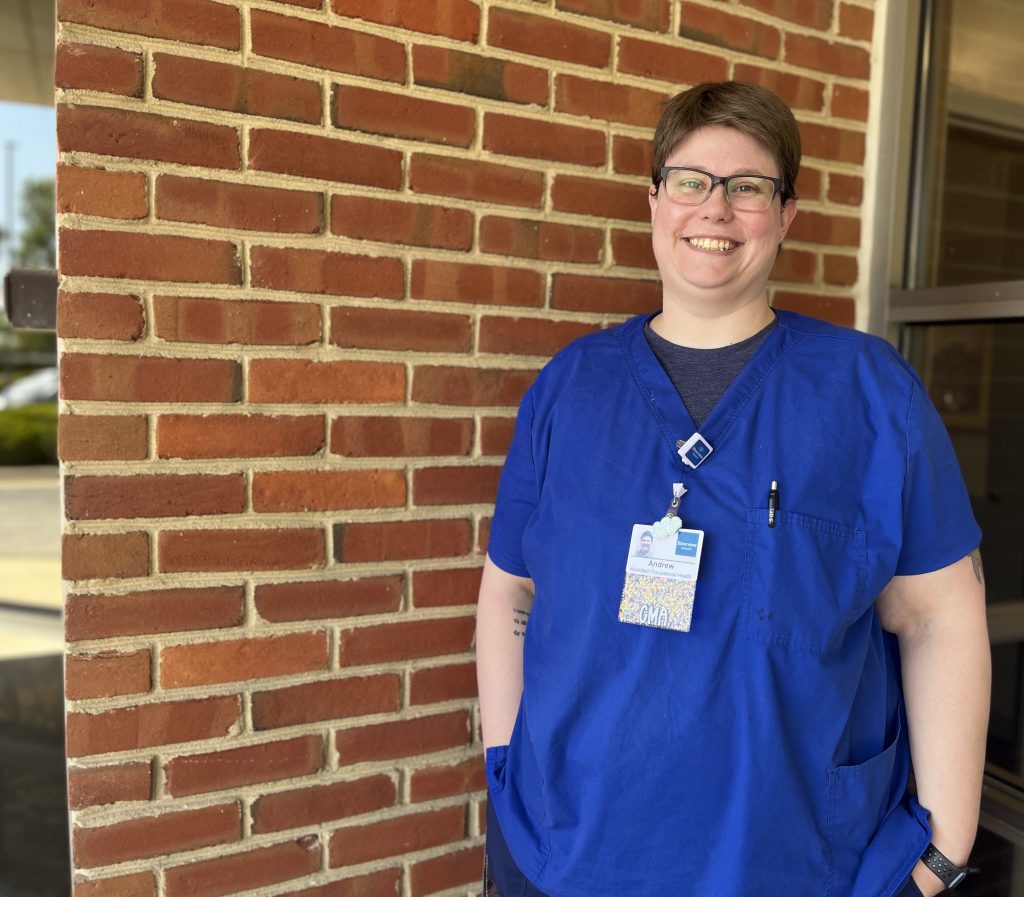 What is your job title, and how long have you worked at Riverview Health?
I have worked for Riverview Health for almost two years and am currently a medical assistant.
What do you like about working at Riverview Health?
I enjoy working here because every day is different. Every patient has a different story and need. I like making a difference in someone's day, even if it's just for a few minutes.
What do you like to do in your free time and outside of work?
Outside of work, I spend my free time with my wife and our dogs. I like playing video games, watching tv/movies or just reading a good book.