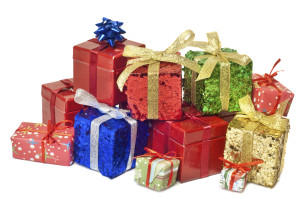 As we approach the holiday season and take time to reflect, the Riverview Health Foundation is thankful for you. Without your support over the last 40 years, we wouldn't have been able to accomplish so many amazing projects like the creation of the Women's Pavilion, the Emergency Center expansion, the Cardiology campaign or the new MRI machine. Thank you for helping the Foundation give more than $12 million dollars to support the health of our community.
As our county continues to grow, we need your help. We invite you to consider a gift of $40 to help us celebrate the 40th anniversary of Riverview Health Foundation. Our goal is to have 1,000 people make a gift of at least $40 by the end of the year—that's an additional $40,000 to help meet the needs of our patients and their families. Imagine what we can do with those funds!
Your contribution is tax-deductible and goes directly to support the services and programs at Riverview Health. Although we don't know what the next 40 years will bring, the need to support the health of our community will always be there. Together we can help Riverview Health continue to provide lifesaving services and programs by the best staff and physicians, in locations close to you.
Make a gift online at riverview.org/donate or by mail with a check made out to Riverview Health Foundation, 395 Westfield Rd., Noblesville, IN 46060.