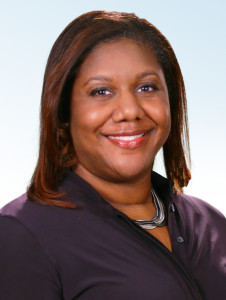 As an OB/GYN specialist with Riverview Health Physicians, Cameual Wright, MD, focuses on treating a woman as a whole. Dr. Wright strives to create a place for open communication between her and her patients, and education is a large part of that. By educating women on the five key areas below, she hopes to provide more confidence when it comes to taking care of their health.
Pap exam frequency—The American Congress for Obstetricians and Gynecologists recommends women with a normal Pap result wait three years before getting another Pap exam. Previously, the recommendation was to have a Pap exam every year. Many women believe their gynecological exam is a Pap exam only, so if they don't need a Pap every year, they don't come in regularly. We want our patients to know their annual pelvic and breast exam is equally important to their overall health and well-being.
Planning pregnancy—There are many tests and treatment recommendations we can provide before women conceive to help ensure a smoother pregnancy. In general, any sexually active woman should take folic acid, as it's shown to help prevent major birth defects in infants.
Lab screenings—As we age, it's important to check our cholesterol, glucose and iron levels so when we're not feeling well, we have baseline results for comparison.
Sexual dysfunction—We recognize sexual dysfunction is a huge issue for women, and many don't feel comfortable discussing it. We want women to know our office is a safe place to have these types of discussions. We can make recommendations and help find the cause of their dysfunction so we can more effectively treat it.
Mental health—We're often the first line of contact when a woman says she's feeling down. Anxiety and depression are issues we frequently deal with, and when appropriate, we refer women to mental health providers in the community.