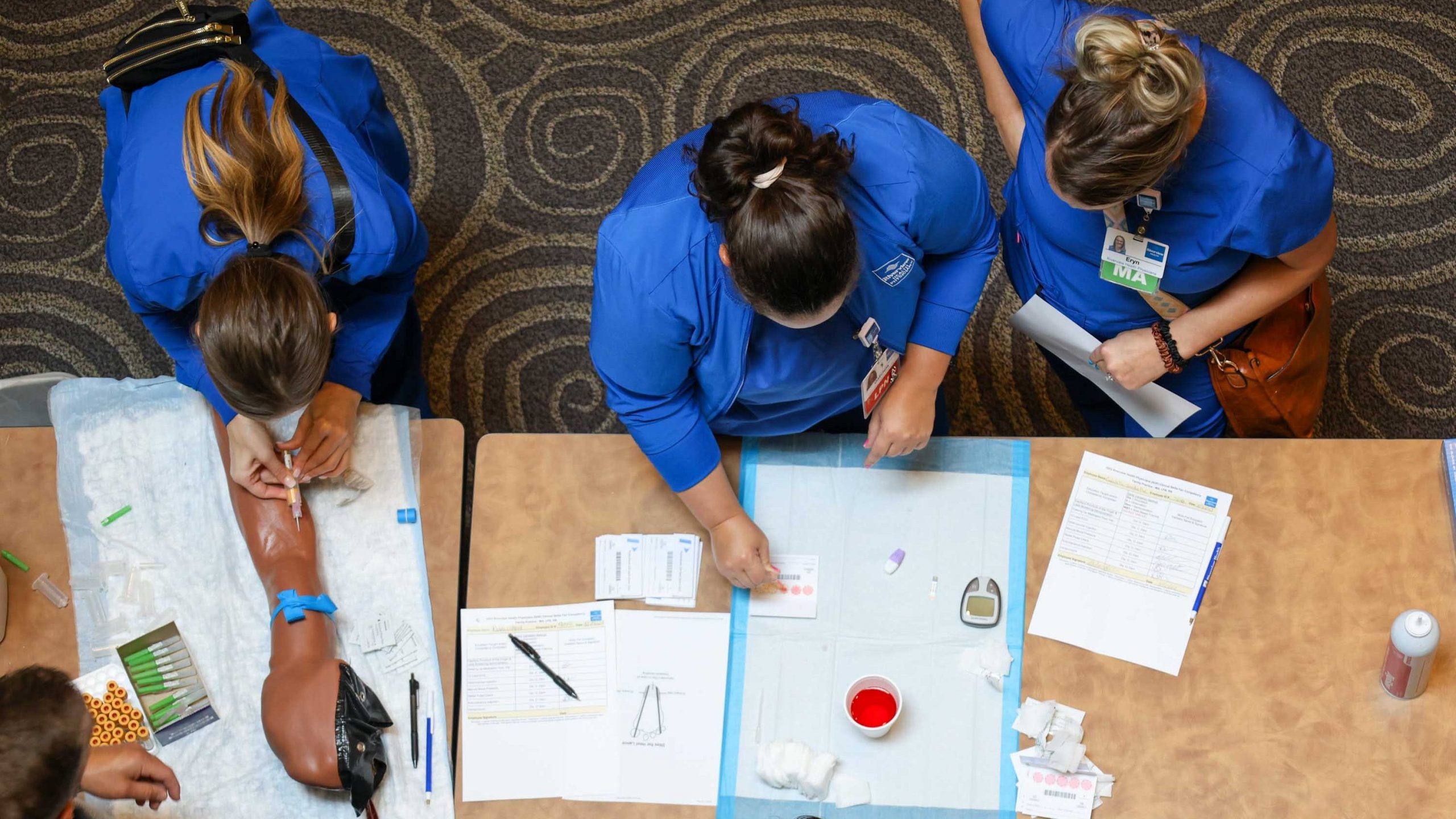 Riverview Health clinical staff participated in the annual Clinical Skills Fair this week on Tuesday, August 22 and Wednesday, August 23. This was the first time staff from Riverview Health and Riverview Health Physicians worked together to coordinate this event. Clinical staff from all locations were able to participate and network with employees they may not normally see. The RVH/RHP partnership provided an opportunity to add additional stations, skilled staff leaders, and prizes. Attendees were also able to connect with education partners, Grand Canyon University and Northern Kentucky University, for the first time since 2019.
Clinical employees are required to participate in the clinical skills fair annually as a part of their regular job training. This provides a quality check to ensure clinical staff are performing daily tasks correctly and learn new skills. Prior to attending, participants need to register for a time slot and complete online modules.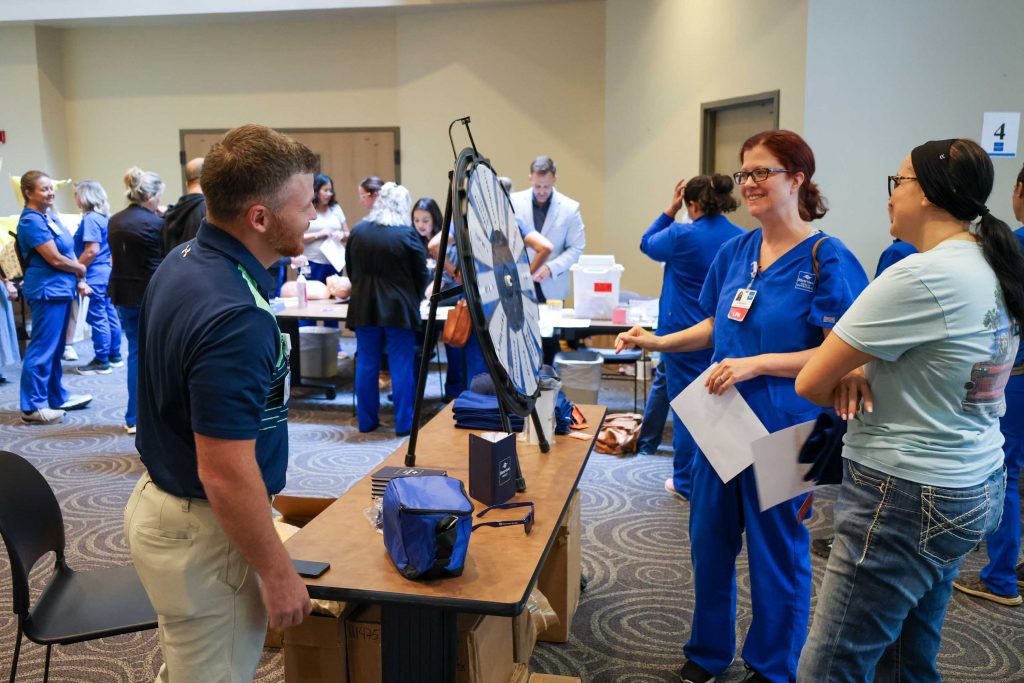 The skills fair included 16 stations for employees to visit and skills station led by RHP. Each employee is provided with a list of skills they must review, determined by their specific role and department. Each station offers an opportunity to practice a skill or learn from a presenter about various tasks that may be required of their position. These skills include starting an IV, phlebotomy, patient safety, infection prevention, wound care and more. Staff were also able to get hands-on practice using different equipment, such as patient transport beds, a respirator, a patient lift and more.
Fit testing for respiratory protection was available to employees by appointment. It's recommended to get fit tested annually. Staff who do not get fit tested at the skills fair can make an appointment with Employee Health.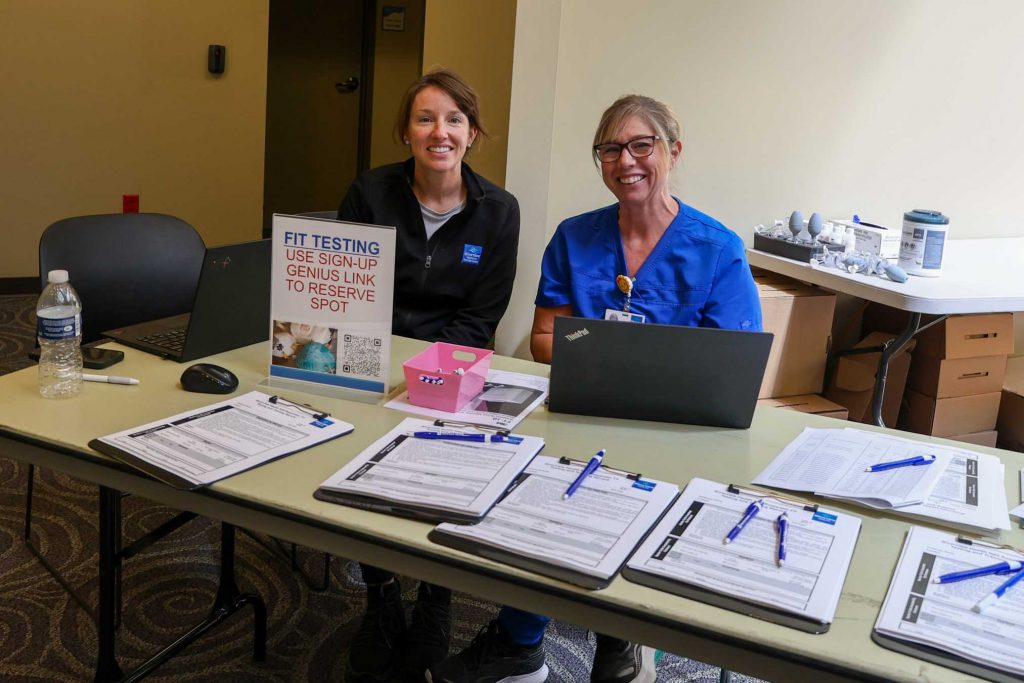 Any event of this scope is not possible without the support of many departments and people working together. More than 50 staff members led or oversaw a station or helped with registration. Rachel Thompson, clinical education coordinator, was a pivotal part of pulling everything together. Each station was staffed by a subject matter expert, which included directors, managers, nurse practitioners, nurses, paramedics, CNAs, lab technicians, pharmacy technicians, physical therapists and more. These staff members created visual presentations, brought props and instructed participants to ensure continuity in patient care.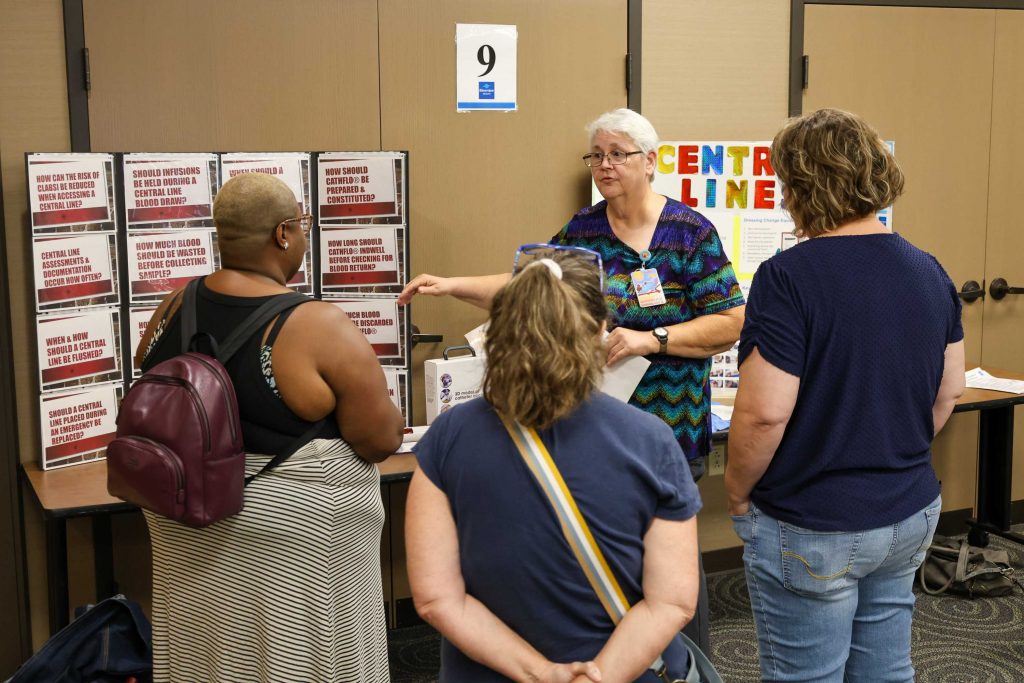 If you missed the August skills fair, you still have a chance to participate in the September skills fair. Staff can register for a time slot by logging in to their Symplr Learning account.
Clinical Skills Fair:
Wednesday, September 27 from 9 a.m.-8:30 p.m.
Thursday, September 28 from 8 a.m.-7:30 p.m.