Give them something to remember you by. This was Ralph Feuerstein's motto. Whether it's a waitress at a restaurant or doctor at an appointment, Ralph believed it was the interactions you had with people that could make any experience positive and memorable—even when facing a terminal prognosis.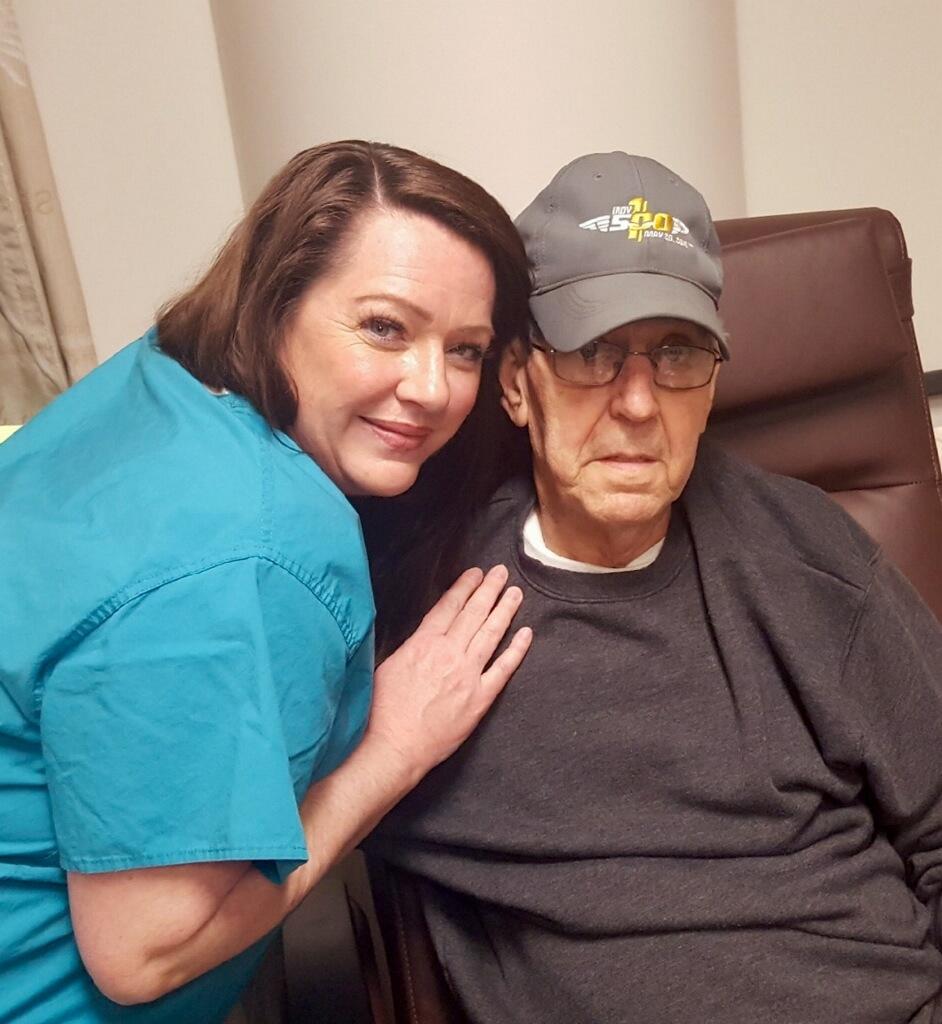 At the age of 74, Ralph was diagnosed with mesothelioma—an aggressive form of cancer found in the thin lining of the lungs, abdomen and chest wall. While any cancer news is scary, mesothelioma in particular has no known cure and has a poor prognosis.
From his first oncology appointment with Dr. Daniel Milton, an oncologist at Riverview Health, Ralph began to build relationships with his care team, which he continued to do throughout the 20 months he received chemotherapy treatments. And with his great wit, he gave them all something to remember him by.
"Dr. Milton spent 45 minutes talking with us at Dad's first appointment," said Debbi Smith, Ralph's daughter. "We never once felt rushed and you could tell everyone really cared about him."
Every few weeks, Ralph would make his usual visit to the Riverview Health Infusion Center, and surprisingly, it became something he looked forward to. With his initial positive experience with Dr. Milton, Debbi recalled chemotherapy for her dad being "like a visit to go see old friends." While these words aren't typically used to describe chemotherapy, it was the people he got to see that made all the difference.
"Starting an IV can be a difficult process, so you'd be surprised how much you can bond with someone when you're sticking them with a needle," said Kari Cook, LPN, who works in the infusion center. "Not being so serious and telling jokes were ways to help Ralph with his initial hesitancy of chemotherapy."
Another infusion center nurse, Kandace DeSadier, remembers learning about Ralph's plans to buy a cabin in Michigan, which was a topic she could tell made him happy and often discussed with him. The little chats and witty jokes soon grew into a true friendship.
Even after moving to Michigan, Ralph insisted on making the nearly five-hour drive back to Noblesville over the span of six months to get his chemotherapy at Riverview Health. Debbi believes the relationships her dad developed during his care were truly special and described the people who helped him along his journey as fun, real and caring.
Even after Ralph's last treatment at Riverview Health in November 2017, the communication lines remained open. Considering the friendship they had built, it was only natural for Kari and Kandace to swap telephone numbers with Ralph. He often called them about medical questions, or perhaps to just chat with an old friend and catch up.
Following his care at Riverview Health, Ralph felt compelled to make a donation through the Riverview Health Foundation Grateful Patient program. This allowed Ralph to say "thank you" in a meaningful way to those who went above and beyond.
Ralph left a legacy through his donation to the Riverview Health Infusion Center expansion project. His generous gift will help ensure future patients of Riverview Health will continue to receive the highest level of care in a comfortable atmosphere.
To learn more about the Grateful Patient Program, visit riverview.org/GratefulPatient.