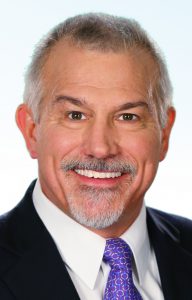 Is there anything more frightening than performing your monthly self-breast exam and discovering a lump in your breast? Fortunately, the vast majority of breast lumps, particularly those that develop before menopause, are not cancerous. All, however, need to be taken seriously.
One in nine women will experience breast cancer, but most can be cured. Early detection is the key. Research has shown that mammograms are the best tools for detecting breast cancer at an early stage, but you should be familiar with how your breasts feel. Even with mammograms, it is not unusual for a woman to discover a new breast cancer herself.
The best time for a premenopausal woman to examine her breasts is approximately one week after her period ends. Normal breast changes that occur during menstrual cycles can often create a lumpy feeling in the breasts. Following menopause, women should pick a predetermined day each month.
A woman's breasts are more likely to feel lumpy during her 30s and 40s. Lumpiness is a non-cancerous condition and is different than a breast lump. Approximately 60 percent of women under the age of 50 have lumpy breasts. This results from the constant hormonal ebb and flow experienced by women. Breast lumpiness often occurs in both breasts. While not considered a serious problem, it can cause discomfort and pain. Avoiding caffeine, taking over-the-counter pain relievers, or using a heating pad may all help relieve this discomfort.
Cancerous lumps tend to be difficult to move when you push them with your fingertips. They are often described by women as "rock hard," but any change is noteworthy. Several non-cancerous conditions can also cause breast lumps. Among the most common are cysts, which are fluid-filled sacs that typically feel smooth and firm and are easy to move. These are most common in women between the ages of 35 and 50. Another common lump is a fibroadenoma, a solid, somewhat rubbery lump that can usually be moved around. These often occur in young women.
The best protection against breast cancer is a three-step program.
Monthly breast self-exams. Many women who perform self-exams discover breast cancer at an early stage.
Breast exams annually by your physician.
Mammograms annually after age 40, or as your primary physician recommends.
Never hesitate to call your physician about any changes your find in your breast.
Samuel Heiser, MD is a board-certified surgeon at Riverview Health and is a member of our Breast Care Team, a multi-disciplinary team of radiologists, breast surgeons, oncologists and other clinicians whose knowledge and expertise are combined to offer unmatched care for women undergoing breast cancer treatment. Riverview Health Bone & Breast Center by calling 317.776.7133.