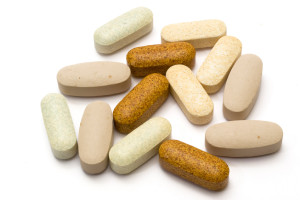 By Amy Sheller, PharmD
We've all heard of spring-cleaning, but what about a December purge to get the new year off to a great start? Cleaning out your medicine cabinet every now and then is important to keep unused or expired prescription medications out of the wrong hands. Narcotic pain medications can be stolen by those looking to abuse them or they can accidentally be ingested by children or pets, causing bodily harm or death. So what should you do with your expired or unused medications?
Flushing medications down the toilet was once a common way to dispose of them, but it isn't recommended by the U.S. Drug Enforcement Administration. Flushing medication down the drain can cause trace levels of drugs to appear in our rivers, lakes and drinking water. However, there are a few exceptions, and those medications have information about proper disposal on their packaging.
Residents of Hamilton County have a few of options to safely dispose of their medications. There are drop boxes at the Hamilton County Sheriff's Office as well as at the Westfield Public Safety Building and Fishers Police Department. These sites will take back most medications—no questions asked—and safely destroy them at no charge to you.
If you aren't able to use those drop sites, another option you have is to dump the medication into a plastic container or zip-top bag, dissolve it with a small amount of water and mix it with kitty litter, coffee grounds or dirt so that is undesirable. You can then discard that container with your regular trash. To protect your privacy, be sure to mark out or tear off any information on the medication bottle or package that identifies you.
Find a medication drop-off site near you:
Hamilton County Sheriff's Office
18100 Cumberland Rd.
Noblesville, IN 46060
317.773.1872
Drop site available in the main lobby 24 hours a day, seven days a week.
Fishers Police Department
4 Municipal Dr.
Fishers, IN 46038
317.595.3300
The drop site at Fishers Police Department is available outside the lobby 24 hours a day, seven days a week.
Westfield Public Safety Building
17535 Dartown Rd.
Westfield, IN 46074
317.804.3200
Drop site available Monday through Friday from 7:30 am to 4 pm.