Meet Holly Storm, DO, an OB/GYN physician with Riverview Health Physicians OB/GYN who believes the best patient care for women is achieved when they are empowered and can advocate for themselves. Dr. Storm strives to build a genuine relationship with each of her patients through education, collaboration and listening to their needs. She treats every patient as an individual, and it is her goal for them to feel confident in their plan of care.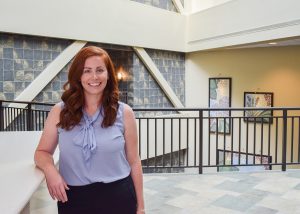 As a new physician at Riverview Health, we decided to ask Dr. Storm a few questions to get to know her better.
Q. What other career paths did you consider before you decided to become an OB/GYN physician?
A. I had an unconventional path into medicine. I initially completed a four-year degree at Purdue University in retail management and worked in the retail industry for about a year after graduation. During this time, I became increasingly aware that I was feeling unfulfilled in my career path. I wanted to be in a field where I can help improve the lives of people.
Q. How did you pick your specialty?
A. When I was deciding which specialty to pursue, it was important for me to not only select a specialty I was passionate about, but also one where I could make a positive impact on the patients under my care. I discovered I could accomplish both of my goals in OB/GYN. It is my privilege to have a part in a woman's healthcare journey throughout her life and empower her to make informed decisions when it comes to health.
Q. What is different about a DO vs. an MD?
A. A DO (Doctor of Osteopathy) completes four years of medical school, just like an MD. However, they complete an additional 300 hours of training in osteopathic manipulative treatment. Osteopathic manipulative treatment is a set of specialized hands-on techniques used to detect, prevent and treat illness or injury.
Q. How have your patients influenced your life?
A. I continually strive to learn the latest medical research to ensure I'm providing the best patient care possible. I know each patient is someone's mother, daughter, sister, aunt or friend. As providers, it is our job to put patients first.
Q. When you aren't seeing patients, what do you like to do for fun?
A. I enjoy spending time with my husband and son. Additionally, I enjoy traveling. I am currently planning future destinations.
Q. What is your favorite movie?
A. That's tough but I'd have to say Zoolander. It's a very silly and light-hearted movie but it makes me laugh every time.
Q. What is your favorite book?
A. This is a tough question. I love reading. It's one of my passions, and not to sound cliché, but I'd have to say the "Harry Potter" series.
Q. What is your favorite genre of music?
A. I probably listen to classic rock the most.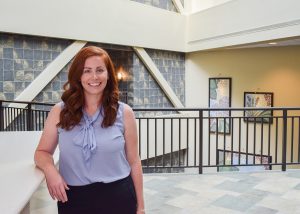 If you are interested in scheduling an appointment with Dr. Storm, call 317.770.6085 or visit riverview.org.