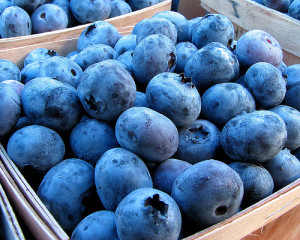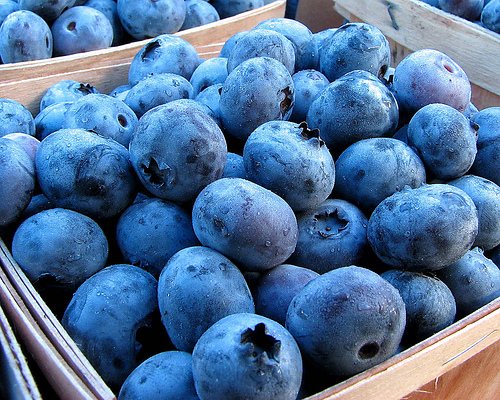 Spring and summer are a great time to start thinking berries! Strawberries, blackberries, blueberries and more are soon going to be in season! Registered Dietitian, Laura Kenny, offers several "berry-licious" quick and easy snack ideas!
Spread Neufchâtel cheese and strawberry jam on whole-grain bread, and layer with sliced strawberries.
Mix together blackberries and a splash of red wine, and cook over medium heat until mixture becomes juicy. Add a few tablespoons of brown sugar, and continue cooking until mixture becomes syrupy. Marinate salmon with mixture and broil.
Melt together 2 cups quartered strawberries, 2 tablespoons strawberry jam and 2 Tbsp sugar or sweetener equal to 2 Tbsp. Use to top vanilla pudding.
Combine baby spinach, pecans, diced red onion, sliced strawberries, blueberries, blackberries, pear slices and grilled chicken strips. Serve with a light raspberry-pecan dressing.
Prepare an easy fruit soup by combining 5 C of quartered strawberries with ¼ C sugar or sweetener equal to ¼ C, 1 Tbsp of lime juice and a pinch of salt. Puree mixture until smooth and stir in 1 C of champagne or sparkling cider. Garnish with a few mint leaves before serving.
Stir blueberries into lemon yogurt. Top with a few crumbled gingersnaps.
Combine 1 C blueberries, ¼ C diced red onion, a pinch of salt, 2 teaspoons lime zest and ¼ C blueberry jam. Serve warmed over cooked chicken breasts.
Peel and core apples. Make a mixture of blackberries, lemon zest, sliced almonds, cinnamon and nutmeg. Fill apple cavities with mixture and bake at 400°F for 35 minutes.
Make a simple crepe recipe by mixing together ¾ C flour, a pinch of salt, 1½ C milk, 3 eggs (or ¾ C Egg Beaters®) and 2 Tbsp tub margarine. Heat an 8″ skillet, add 2 Tbsp of mixture, and cook until browned on each side (about 20-25 seconds/side). Fill with berries and reduced-fat whipped cream.
Mix together 2 C diced strawberries, 1 diced peach, ¼ C finely chopped cilantro leaves and 2 Tbsp fresh orange juice. Heat four tortillas in the microwave for 30 seconds. Layer reduced-sodium deli turkey, the fruit salsa and fresh spinach leaves onto tortillas. Fold to make a wrap.