By Evan Kreutzer, MD
Fishers Pediatrics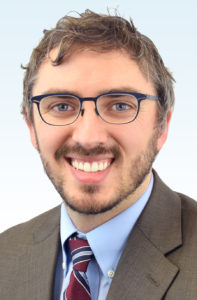 Parents come to our office every day seeking advice on how to keep their children healthy and safe. When it comes to protecting their child against cancer, I expect most parents to jump at the opportunity. The human papillomavirus (HPV) vaccine helps prevent cancers, but misleading information can cause parents to question it. That's where we as pediatricians want to make sure that parents are well-informed so that they can make the best decisions for their kids.
What is HPV?
HPV is a "close-contact" virus, which means nearly all people who engage in sex of any type, including oral, will likely get it at some point in their lives. Often those who contract HPV don't have symptoms and will not know they have it. The danger with HPV is that a percentage of infected people will develop warts or cancers. HPV can cause cancer in men and women. It's responsible for cancers of the mouth, throat, anus, penis and cervix. According to the Centers for Disease Control and Prevention (CDC), every year more than 17,000 women and 9,000 men are diagnosed with cancers caused by the HPV virus. It's saddening to know there are teenagers and young adults in our community who have died from these preventable cancers.
What is the HPV vaccine?
The HPV vaccine is typically a topic that comes with many questions and misconceptions among parents. I'm often asked how long the vaccine has been around and whether it's well-studied. Although it has a perception of being new, the HPV vaccine has actually been around for more than a decade with extensive testing in boys and girls. In fact, it's probably the best-studied vaccine there is. The medical community has given more than 80 million doses of the vaccine. Additionally, scientists constantly collect information on all vaccines, specifically to look at the potential reactions and monitor for unforeseen side effects. In the years since the original research was done, additional studies continue to show no significant risks related to the HPV vaccine.
Are there any side effects?
Side effects from the vaccine are minimal and only occur in a fraction of people who receive it. Like any vaccine, the most common reactions are localized ones like redness, swelling and pain where the vaccine was administered. A small percentage of recipients may feel lightheaded or have a headache afterward. However, when you compare the rates of these side effects to the other vaccines given in the adolescent years, you get very similar results.
What are some common misconceptions?
Unfortunately, when it comes to the HPV vaccine, there's a lot of misleading information on the Internet. Just to be clear, the HPV vaccine doesn't cause sterility, mental retardation, paralysis or death. Ironically, sterility and death are potential complications of an HPV infection.
Why is the HPV vaccine strongly recommended for my child?
It's common for parents to ask why we recommend vaccinating their children years before they are likely to contract the HPV virus. The answer is simple—it provides them with better protection when they're older and more likely to need it. The vaccine is safe for kids as young as nine years. The standard of care is always our goal at Fishers Pediatrics so we aim to have all children vaccinated against HPV by the age of 13. Recent evidence has even shown that when we give the first vaccine before age 15, younger immune systems form better responses to it. As a result, fewer booster shots are needed. So not only are early vaccinations more effective, but they also result in fewer injections. At age 14 or younger, two shots in a 6-12 month span are administered. For ages 15 and older, three shots are given in a 6-month period.
It's nice to think our children will make smart decisions about intimate encounters and will never become infected with HPV. However, there's no guarantee, and when it comes to partners, they may not have been so thoughtful in their decisions.
At Fishers Pediatrics, we routinely recommend all our 11- and 12-year-old patients get their middle school shots, which we consider to be Tdap, HPV and meningitis vaccines. These are all important for your child's safety and well-being. It's the standard of care recommended by the American Academy of Pediatrics (AAP), the CDC and tens of thousands of medical professionals, and we want nothing less for our patients.
Have more questions?
I always encourage parents to discuss any questions about their child's care with their us. I like nothing more than a parent who asks me informed questions. I recommend parents rely on .gov and .edu websites for accurate information. Sadly, we live in an era of fake news and it can be difficult to discern reliable from unreliable sources. Some organizations have even set up .org websites in an effort to scare parents about vaccines. If you don't trust government or higher educational sources, I would encourage turning to the AAP. As the national organization representing pediatricians and children across the country, the AAP performs its own independent reviews of vaccine studies and provides its own expert analysis and recommendations. Healthychildren.org is the website for the AAP and is a reliable source of information about the HPV vaccine and many other matters pertaining to children and adolescents.
The experts at Fishers Pediatrics are here to talk through any concerns you may have about your child's health. To schedule an appointment, call 317.565.0565.