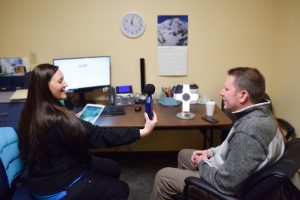 It was a beautiful summer day out on the lake in 2018. Noblesville resident Steve Breitwieser was on his boat with his friends, ready to water ski. He jumped into the water and positioned himself on his skis, grabbed the rope and gave the cue to the driver that he was ready. The boat accelerated, water rushed around him and Steve was pulled to his feet.
Steve tried to enjoy himself while gliding over the water, but he couldn't shake the feeling that something was wrong—he didn't feel like he could balance properly. Suddenly, Steve lost control and crashed into the water.
The balance issues continued to worsen after that day on the lake, and Steve experienced more falls while doing yardwork at home. His sleep was also suffering.
After seeking help from a neurologist, Steve was diagnosed with young onset Parkinson's disease. The cause of Steve's condition is unknown.
As is common for many individuals who are diagnosed with Parkinson's disease, Steve began to experience tremors, poor balance and a very soft voice.
Professionally these symptoms were detrimental and frustrating for Steve—as the president of his company iQuest Technical Sales, Inc., he needed to be able to speak clearly to clients and business partners. His desire to be heard is what ultimately drove him to complete the BIG and LOUD program at Riverview Health Rehab & Fitness.
The BIG and LOUD program consists of focused physical, occupational and speech therapy for Parkinson's patients. This treatment has been shown to improve walking, balance, vocal loudness and articulation in patients. Riverview Health Rehab & Fitness has five therapists who specialize in the program.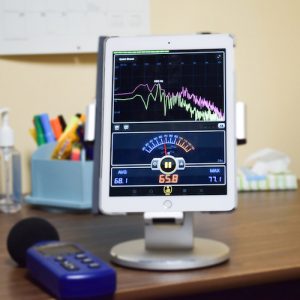 "Steve's most significant problem was communicating," recalled Riverview Health speech pathologist Carah Sullenbarger. "He told us he just wanted to be able to speak louder and for people to understand him."
Steve attended physical therapy and speech therapy four times a week. In addition to the sessions with his therapists, Steve was also given home exercises to work on independently. After four weeks in the program, Steve was happy with the progress he saw.
"My treatment was fantastic," Steve said. "The good thing about this program is you are committed to doing it every day for an extended amount of time, so you keep your momentum going. My speech is much clearer and louder now, and people are able to understand me."
Steve's speech wasn't the only thing that improved—he also noticed that the physical and occupational therapy helped him build core strength and improve his balance, saying that each was improved by "exponential amounts."
Because Parkinson's is a lifelong diagnosis, Steve knows that he may have to complete a "tune-up" periodically with his therapists, but he is determined to keep fighting to build his strength back up and to keep his voice loud and clear.
When asked what advice he has for other patients who are diagnosed with Parkinson's, Steven encouraged them to keep a positive outlook on life, their problems and not to be afraid to seek outside help.
Steve smiled and added, "And exercise, exercise, exercise."