By Cameual Wright, MD
Riverview Health Physician OB/GYN
The term "c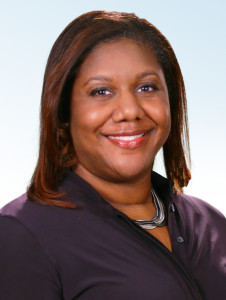 ancer" is typically one that people avoid. But rather than ignoring it, becoming educated about it can be our greatest weapon against it. This is especially the case for women when it comes to ovarian cancer as it can fly under the radar. With that said, there are a few things all women should know about ovarian cancer.
Pap exams do not screen for ovarian cancer.
A Pap exam is specifically meant for testing abnormal cells of the cervix, so it can't detect ovarian cancer. The best way to screen for ovarian cancer is to have annual pelvic exams by your healthcare provider. During this exam, the uterus and ovaries are checked for any abnormalities in size, shape and consistency. If there's a concern, a pelvic ultrasound can be ordered to look at the ovaries. Although there's a blood test that can show elevated levels of the protein CA-125, which can be a result of ovarian cancer, it can produce false positives and shouldn't be used as an initial screening test.
A Family history of ovarian cancer increases your risk.
Because of the increased risk, it's even more important for a woman with a family history of ovarian cancer to have annual pelvic exams. If you have ultiple first-degree relatives that have had ovarian cancer, colon cancer, breast cancer or a combination, you may be a candidate for blood tests that can identify a genetic abnormality in the BRCA1 and BRCA2 genes. A positive test requires additional screenings through blood work, a pelvic ultrasound or breast MRI. After consulting with a healthcare provider, prophylactic surgical options—including removing one or both breasts and ovaries—is a route that some women take after testing positive for the BRCA1 and BRCA2 genes in order to reduce their risk of cancer.
Ovarian cancer symptoms can often fly under the radar.
Unfortunately, ovarian cancer is typically asymptomatic in its early stages—meaning you may not notice them. You should alert your healthcare providers if you experience persistent pelvic pain, fullness in the abdomen, frequent need to urinate, bloating or an unusual increase in abdominal size.
While you can't entirely prevent ovarian cancer, there are steps you can take to help reduce your risk.
Because the exact cause of ovarian cancer is unknown, it's difficult to prevent. We do know that smoking increases your risk, so avoiding it is important. Obesity is also thought to increase your risk, so maintaining a healthy body weight is key. Avoid talcum powder as it has been linked to ovarian cancer. Lastly, contraception, such as the birth control pill Depo-Provera, and getting your tubes tied have both been shown to reduce the chance of ovarian cancer.
Make sure you know the recommended screening guidelines for women your age and be proactive in your health. To make an appointment with an OB/GYN doctor with Riverview Health Physicians, call 317.770.6085.