Lucy is a two-year-old black lab who enjoys playing, eating treats and taking naps just like any pup, but what makes her special is her ability to help those in need as a therapy dog.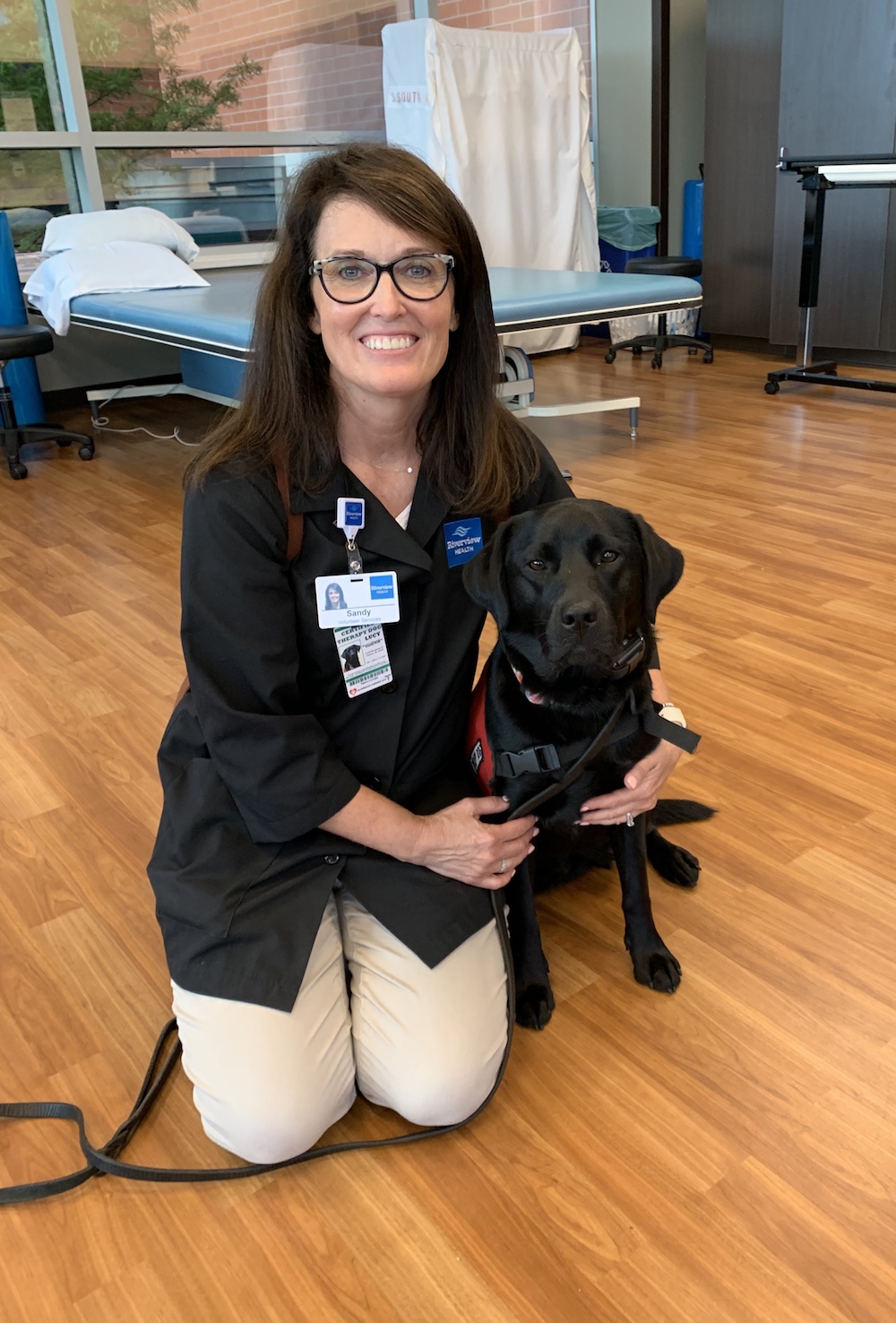 Lucy's owner, Sandy Goff, and her husband have always had black labs. After losing one of them a couple years ago, they decided it was time to look for a new puppy.
"My husband and I had heard about therapy dogs and how helpful they could be. I was looking for volunteer opportunities myself and loved the idea of getting back into the classroom with a therapy dog," Sandy said. "This, along with a few other reasons, is what ultimately led us to raise a 'puppy with a purpose'."
The Goff's then found Lucy through Ultimate Canine in Westfield, where she was bred, socialized and temperament tested to qualify for therapy training.
"Part of Lucy's initial training was visiting a classroom at Hamilton Heights High School and greeting students and teachers in the halls, so we have continued to visit the school every Thursday morning and on special occasions," Sandy said.
Sandy credits Mrs. Magdum's class at Hamilton Heights High School for being instrumental in preparing Lucy. "It was much more difficult than we had originally anticipated," Sandy said. "We spent 18 months preparing Lucy for her test, and even though she has earned her official therapy dog title we still continue to work with her."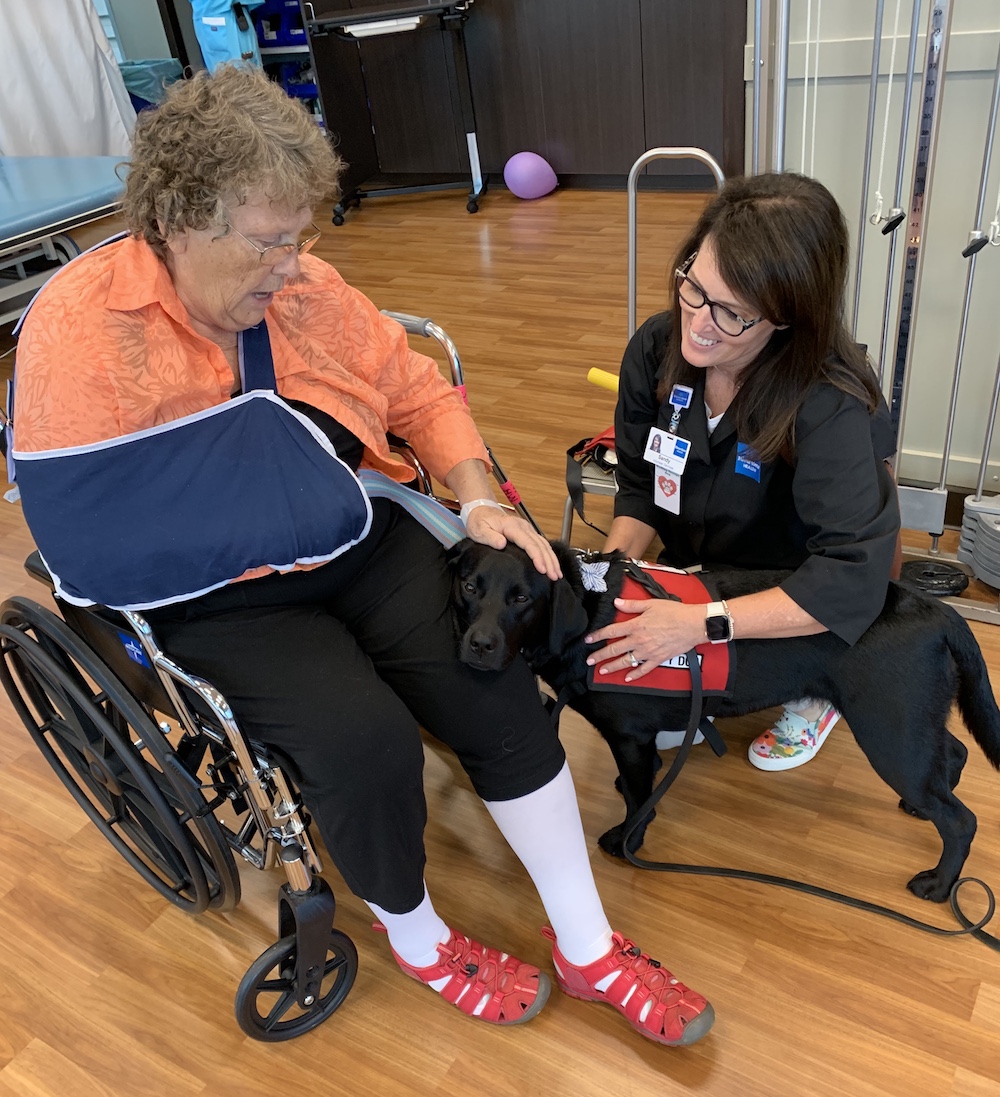 Lucy has learned many ways to assist those she comes in contact with, like getting up in bed with patients or placing her head on their lap if they are in a wheelchair. Lucy even demonstrated how she lays with students in need of comfort when she visits the school. Like most therapy dogs, Lucy is able to be pet by anyone who wishes to. This is one of the many ways she brings joy to Riverview Health patients, visitors and staff when she visits.
Lucy works at Riverview Health every week on Tuesday mornings. Therapy dogs are only able to work for two and a half hours, so Sandy and the staff at Riverview Health have created a standard route for Lucy to take each time she works at the hospital.
First, Lucy visits with patients in the inpatient rehab gym before traveling down the ramp where she spends a few minutes loving on the third-floor volunteers. She then takes the elevator down to the second floor and walks through the atrium, stopping to visit with patients, visitors and staff on her way to the oncology department. After playing with the oncology staff and taking a short rest, Lucy takes the same route back up to the inpatient rehab gym and works for a little while longer.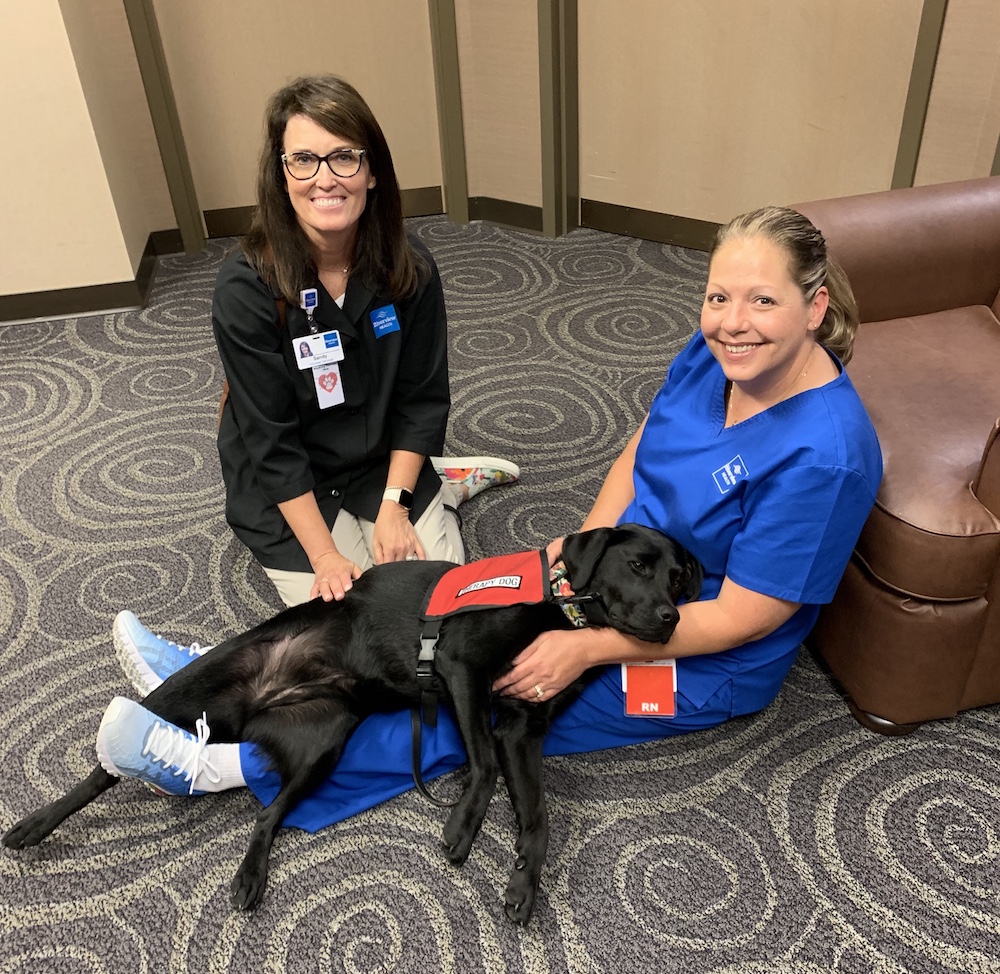 "We love coming to Riverview Health," Sandy said, "Lucy has a little community here
and genuinely enjoys running her route to visit with them every week."
Sandy enjoys her time at Riverview Health just as much as Lucy does. Sandy explained how initially she thought Lucy would be needed primarily for the patients, but soon realized that she is enjoyed just as much by the hospital staff. "It's the best job ever being on this side of the leash," Sandy said, "I love seeing their faces light up, and the overall joy Lucy brings children and adults alike."