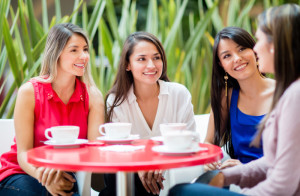 Adrienne Rasbach, MD, FACOG
When it comes to gynecologic cancers—if you're a woman—you may be at risk. Because of this, I always encourage women to be as proactive as possible when it comes to their overall health and well-being.
According to Centers for Disease Control and Prevention (CDC), more than 80,000 women were diagnosed with a gynecologic cancer in 2009. Now, you may ask, "What is a gynecologic cancer?" Gynecologic cancers start in a woman's reproductive organs and include:
Cervical
Ovarian
Uterine
Vaginal
Vulvar
Of these five cancers, only cervical cancer has specific screening tests—the Pap and HPV tests—that can lead to earlier detection. Unfortunately, early detection of the other cancers isn't as easy. It often depends on your awareness, and being able to recognize the symptoms and talk with your doctor.
Seven symptoms or warning signs to look for include:
Abnormal vaginal bleeding or discharge
Pelvic pain or pressure
Abdominal or back pain
Bloating
Changes in bathroom habits
Itching or burning of the vulva
Changes in vulva color or skin, such as a rash, sores or warts
While gynecologic cancers are often lumped into a group, each is unique and has different signs, symptoms and risk factors. Keep in mind these symptoms don't always mean you have cancer. It's important to pay attention to your body and know what's normal for you. If any of these warning signs last two weeks or longer, you should speak with your doctor. Although you may be fine, it's always better to make sure. You can use this diary and gynecologic cancer symptom chart, provided by the CDC, to track any abnormalities and to better understand what each symptom means.
In addition to understanding what symptoms to look for, it's important to visit your gynecologist annually for routine preventive care. We understand life can be a bit hectic at times, but good health
is important to being able to live your life to the fullest. For more information, check out these
screening guidelines from The American Congress of Obstetricians and Gynecologists.
The more we talk about these topics, the more we'll learn. So keep the conversation going. Women ultimately have the best sense of what's going on with their bodies, but you have to know what to watch out for. So stay informed and be empowered!