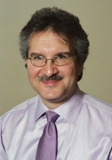 Dr. Michael Levine—a board certified neurologist and sleep specialist—is the medical director of the Riverview Hospital Sleep/Wake Disorders Center.
Imagine living with a memory that seems to be failing or frequently finding it difficult to complete once-familiar tasks. For those with Alzheimer's disease, problems such as these are commonplace and frightening—not just to the person, but also his or her caregivers.
Alzheimer's is the most common form of dementia, which is an umbrella term used to describe the loss of memory and other mental abilities that become so significant, the quality of everyday life is affected. Alzheimer's—which encompasses 50-80 percent of known cases of dementia—impairs thinking, memory and behavior, and is the sixth leading cause of death in the US.
September is World Alzheimer's Month and serves to bring this disease to the forefront. Since the discovery of Alzheimer's disease in 1906, many scientific breakthroughs have been made in understanding the root cause of the disease. Researchers have identified nerve cell and fiber abnormalities in the brain—commonly described as an overabundance of plaques and tangles—as the primary culprit, with age and genetics being the primary risk factors. Medications have also been developed to help ease the symptoms of Alzheimer's. However, this disease continues to challenge researchers, as there is no cure.
It's important to know and be able to recognize the symptoms of Alzheimer's, as early intervention can help slow symptoms and give people and their caregivers time to understand the disease before facing it head-on. It's important to remember the symptoms below may be more noticeable to family and friends rather than the individual.
According to the Alzheimer's Association, symptoms of the disease include:
Memory loss that disrupts daily life
Challenges in planning or solving problems
Difficulty completing familiar tasks at home, work or during leisure time
Confusion with time or place
Trouble understanding visual images and spatial relationships
New problems with words in speaking or writing
Misplacing things and losing the ability to retrace steps
Decreased or poor judgment
Withdrawal from work or social activities
Changes in mood and personality
If you or a loved one experiences any of these symptoms, you are encouraged to see a primary care doctor immediately. Your care provider may refer you or your loved one to a neurologist for further testing.