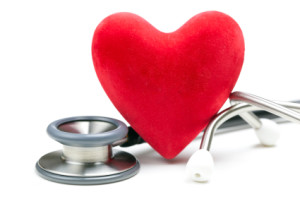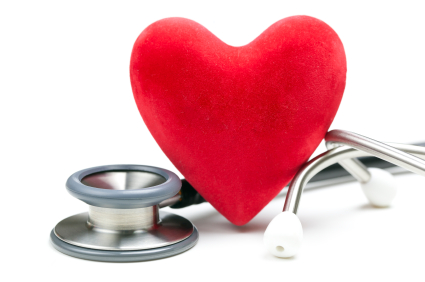 Jennifer Carr, registered nurse in Cardiopulmonary Rehabilitation 
Cholesterol. We see messages about it on cereal boxes, television and the web. But what does it all really mean? Jennifer Carr, a registered nurse in Cardiopulmonary Rehabilitation at Riverview Hospital helps us weed through all the cholesterol clutter.
Simply put, cholesterol is a waxy, fatty substance that naturally occurs in our bodies. It's essential—at normal levels—for basic functioning.
Cholesterol is broken down into two types—high-density lipoprotein (HDL) and low-density lipoprotein (LDL). HDL and LDL are types of fats called lipids. HDL is known as the "good" cholesterol, while LDL is known as the "bad." Each lipid has a different purpose in the body and also a different level that's considered to be within normal limits.
To learn our numbers, a cholesterol test—commonly known as a lipid profile or lipid panel—must be done. This simple blood draw provides four results—HDL, LDL, triglycerides and total cholesterol. Your results are provided as numbers and are given to you in terms of milligrams (mg) of cholesterol per deciliter (dL) of blood.
HDL
This lipid travels throughout our bloodstream removing LDL from places where it does not belong and moves it to the liver for disposal. It also helps keep the inner walls of blood vessels clean and healthy, helping to ward off heart attack and stroke. Remember, this is the "good" cholesterol, so the higher this number, the better. Optimal level: Greater than 40 mg/dL for men and 50 mg/dL for women.
LDL
This lipid collects in the walls of blood vessels, causing narrowing of the arteries that can lead to heart attack and stroke. This is the "bad' cholesterol, so this number is the one your doctor will be primarily concerned about. Optimal level: Less than 100 mg/dL and less than 70 mg/dL if you have existing heart disease.
Triglycerides
Triglycerides are the main form of fat made in the body that's used to provide energy. If you have extra triglycerides, it can lead to heart disease or stroke, especially in people with low HDL and high LDL. Optimal level: Less than 150 mg/dL.
Total Cholesterol
A total cholesterol score is calculated by the following: HDL + LDL + 20 percent of your triglyceride level. Total cholesterol is a small part of the picture when it comes to evaluating risk for cardiovascular disease. A person can have total cholesterol within normal limits, yet still be at risk for having a cardiovascular problem. This is why knowing your individual HDL and LDL scores is key.
Once your cholesterol test is complete, your doctor will review your results with you to determine if any action is necessary to bring your numbers within a healthy range. Cholesterol-lowering actions may include a change in diet, increase in physical activity, quitting smoking if you are a smoker, or medication.
The American Heart Association recommends adults age 20 or older have a cholesterol test done every five years. You may need to have your cholesterol checked more often if one or more of these situations applies to you:
Your total cholesterol is 200 mg/dL or more
You are a man over age 45 or a woman over age 50
Your HDL is less than 40 mg/dL
You have other risk factors for heart disease and stroke
Your doctor can provide you with a recommended testing schedule based on your personal risk factors.
The Riverview Hospital Outpatient Laboratory offers direct access laboratory testing through which you can access a wide range of tests to monitor your health. A physician's order is not required. A heart health/lipid profile that determines the risk of coronary heart disease is available for $15 and can be ordered online and completed at your convenience during Riverview Hospital Outpatient Laboratory business hours.