In recognition of Bone and Joint Health National Awareness Week, Riverview Hospital is highlighting steps you can take to prevent and treat bone and joint problems, such as back pain, arthritis, traumatic injuries and osteoporosis.
To better understand these conditions, consider these facts from the US Bone and Joint Health Initiative:
Nearly half of Americans over the age of 18—about 48 percent —are affected by musculoskeletal (bone and joint) conditions.
Bone and joint conditions are the most common cause of severe long-term pain and physical disability worldwide, affecting hundreds of millions of people.
Unless actions are taken now, the global prevalence of bone and joint conditions is predicted to increase due to increasing life expectancy and changes in risk factors.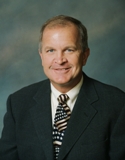 In light of these statistics, Dr. Norman Mindrebo, a board certified orthopedic surgeon with New Hope Orthopaedics & Sports Medicine, provides the following information on the importance of exercise for overall bone and joint health.
Contrary to what your grandmother may have told you, resting an aching joint may not always be the best treatment. A wise orthopedic surgeon once said, "Movement is life and life is movement." After an initial period of rest, it's good for a joint to resume a low-impact exercise program—assuming the joint pain is not associated with any "locking" or "catching" which may be an indicator of something more serious.
Total body exercise encompasses aerobic conditioning, upper and lower extremity strengthening and core conditioning. An individual program doesn't have to take a lot of time. However, consistency is key. Can you carve out an hour three times a week to exercise? If so, your efforts will pay big dividends, not just for your bones and joints, but for your heart and underlying medical conditions such as hypertension and diabetes.
Before beginning an exercise program, it's always wise to check with your doctor. Once your doctor has given you the go-ahead, enjoy yourself and make exercise fun—it's good for your mind, body, spirit and soul, and it will make your journey on this earth a little more enjoyable.