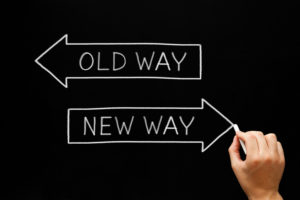 By Kristin Lamb, CHWC
There are several moments throughout the year when we are presented with opportunities to reset our habits and routines. In fact, these frequent, shorter intervals or seasons may be more manageable than aiming to make a significant change come January 1. Consider the following seasons in life as opportune times to reflect and polish your well-being:
The new year—This is the most popular time to set resolutions. They can work, but only for a small number of people. Statistics show only 8 percent of people are able to keep a new years resolution.
Happy birthday—This is your personal new year in which you get a chance to make changes for your next year of life.
Anniversary—This can be an anniversary of any kind—good or bad, individual or shared. An anniversary is a perfect time to find your best self. They typically remind us of the positives in life or exactly how strong we are for overcoming something.
Back-to-school—We spend a lot of time preparing, reviewing routines with kids, creating ways to stay organized and methods to keep those routines perfect. Spoiler alert: that might be unrealistic. However, back-to-school time does provide the platform to talk with your children about expectations and energize them about all the possibilities they have ahead of them.
Job change—A new job or promotion within your current job will require you to step up your game. The challenge here is to make sure you don't let a different element of your well-being suffer. Continue to do what is best for you. Exercise, socialize, eat healthy, etc.
Major life events—Positive or negative, this is a time for evaluation and growth for best self-care.
Moving into a new home—Out with the old, and in with the new. A new atmosphere allows for a healthier set-up. Leave bad habits at the old address.
Seasonal—Spring, summer, winter, fall. Every three months we're reminded to refresh…just like nature intends.