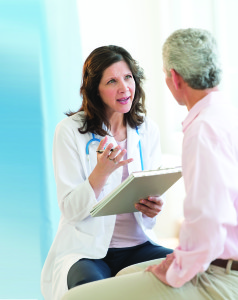 By Brittany Wonnell, MS, RD – Wellness Dietitian
Diabetes, or diabetes mellitus, is a metabolic disease that occurs when an individual has elevated blood glucose (or sugar). This could be due to inadequate insulin production or the body's cells being unable to respond properly to insulin, or both. There are different symptoms associated with the disease as well as preventative measures and management practices.
Many of the foods we eat are broken down into glucose, which is the main source of fuel for our bodies. To convert glucose into fuel for our bodies it must enter our cells. To enter our cells, glucose needs assistance from the hormone insulin. Insulin is produced in the pancreas and is automatically released when glucose enters the blood. When a person has diabetes, his or her insulin is not being produced effectively (or not at all, as in Type 1 diabetes). This causes elevated levels of glucose, or sugar, in the blood. The excess blood glucose is eventually excreted in the urine, therefore wasting the energy that could have been used by our cells to fuel our body with proper insulin.
Diabetes is an individualized disease and should be cared for as such. If you find that you have elevated blood glucose, please contact your healthcare provider or Riverview Health Wellness to learn more about how you can begin to manage blood glucose and prevent or slow uncontrolled progression of diabetes.