By Cameual Wright, MD
Chronic disease and its associated costs have led to skyrocketing healthcare spending in the United States. The costs attributed to treating chronic disease account for more than 75 percent of healthcare spending. In an effort to decreas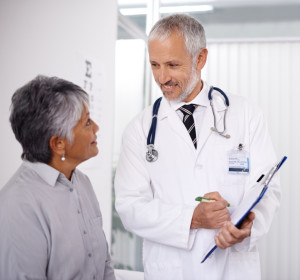 e healthcare spending and improve access to care, Congress passed the Affordable Care Act in 2010. The Act mandates employers with more than 50 full-time equivalent employees must provide health benefits or face tax penalties. In addition, the Affordable Care Act created incentives to promote employer wellness programs to foster healthier work environments. With employees and employers now sharing the economic burden of illness, many companies are seeking strategies to reduce chronic disease and lower healthcare costs.
The good news is employee wellness is a benefit in itself. Employees who are healthy experience higher productivity, greater job satisfaction, have less absenteeism, and have lower workman's compensation and health insurance claims. Wellness in the workplace is a win for both employees and employers.
Onsite health screenings such as blood pressure, weight and laboratory analysis offer the best opportunities for intervention. As employees receive screenings, health risks can be immediately identified and addressed. Early identification of chronic disease risks allows employees to be educated on behavior modification and to be referred to clinicians who can help manage their health. Easily accessible and actionable health information empowers employees to address issues such as smoking, obesity and sedentary lifestyle that puts them at risk for chronic diseases. Prompt referral to clinicians allows timely treatment for active disease. Such interventions lead to healthier employees and a culture of wellness in the workplace.
---
Contact Riverview Health today to bring health and wellness solutions to your workplace >>