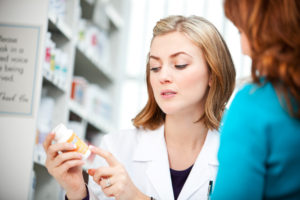 By Kristina Kakasuleff, PharmD
Riverview Outpatient Pharmacist
Antibiotic resistance is one of the world's leading public health problems. Antibiotic resistance occurs when an antibiotic loses its ability to control or kill bacterial growth. According to the Centers for Disease Control and Prevention (CDC), at least 30 percent of antibiotics prescribed outside of hospitals are unnecessary. Over-prescribing antibiotics is the most significant cause of antibiotic resistance. Although some people are at greater risk for antibiotic-resistant infections than others, anyone could contract such an infection. Infections with antibiotic-resistant bacteria are difficult to treat, often requiring additional antibiotics and causing longer infections, more severe illnesses, more doctor visits and higher healthcare costs.
What can be done to help combat antibiotic resistance?
Only use antibiotics when prescribed by a healthcare professional for a specific illness or infection.
Don't use someone else's antibiotics, or old antibiotics from your medicine cabinet that were left over from a previous illness.
Take all of your antibiotics as prescribed—don't stop taking them when you feel better.
Keep in mind that antibiotics aren't always the answer. Antibiotics don't fight infections caused by viruses like colds, most sore throats, bronchitis and some ear infections.
There are several things you can do to help prevent the need for antibiotics.
To prevent bacterial infections, wash your hands regularly. When you're cooking or preparing food, sanitize your hands, surfaces and utensils thoroughly. Keep your vaccinations up-to-date. Avoid close contact with people who are sick.
By keeping all of these things in mind, you can help combat antibiotic-resistance and keep yourself and others healthy.
If you'd like more information or to offer a lunch-and-learn on antibiotic resistance with a Riverview Health pharmacist, contact Tom Dooley, director of Business Services, at tdooley@riverview.org or 317.770.4881.