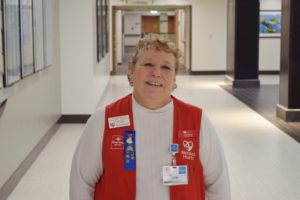 My name is Linda Mason, and my heart journey started in 1998 when I was diagnosed with cardiomyopathy, left bundle branch blockage and a heart murmur. I was treated with medication until February of 2003 when I started experiencing high heart rates which were causing chest pains and other symptoms.
I was told I needed cardiac resynchronization therapy, also known as biventricular pacing, and on May 21, 2003, I was the first patient to have this type of procedure at Riverview Health. After the surgery I was 100 percent paced. Due to the high settings of the particular pacemaker I received, the average lifespan of the device is four years. I am now on my fourth device, implanted by Dr. Mathew Scozzaro on April 6, 2015.
Before my first surgery, my cardiologist at the time, Dr. Lawrence Gering, encouraged me to ask questions. At the time I didn't know what to ask or who to talk to. I was terrified. In May 2008, Mended Hearts started a chapter in Noblesville. We
Mended Hearts, Inc. was founded in 1951, and is a national support group for heart patients and their caregivers. The mission is "Inspiring hope and improving the quality of life for heart patients and their families through on-going peer-to-peer support".
Remembering how terrified I was before my first surgery, I thought my involvement with Mended Hearts would provide me the opportunity to speak with heart patients and the ability to show them what "life" after a heart event can look like. A heart event can include congestive heart failure, a heart cath, stents, open heart surgery, a heart transplant, etc.
Each patient is unique, and I have learned about various types of heart disease throughout my time with Mended Hearts. I talk to the patients, some for five minutes and others for almost an hour. Most patients are grateful to talk to someone who has been through some of the same things they are currently experiencing. Visiting heart patients at Riverview Health has been therapeutic for me throughout my own heart journey, and I have also served as a caregiver.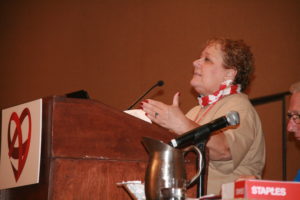 Hamilton County Mended Hearts Chapter 350 meets the third Wednesday of each month, 11:30 am, Riverview Health, Classrooms A & B. Everyone is welcome to attend. To receive a monthly newsletter, send your email address to lindakm1951@yahoo.com.