By Eric Marcotte, MD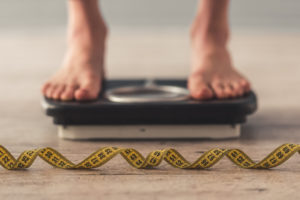 A big part of a family doctor's day is spent helping patients with diet and weight issues. One of the problems I often encounter when working with a patient to lose weight is helping them understand how many calories they are actually consuming. Most of us are really bad at estimating how much we eat, and we are often wrong by hundreds of calories when quizzed about portion size. This bad guessing is one of the main reasons Americans are so overweight.
As food portions have grown over the years (just look at the McDonald's French fries from the 1950s vs. today), our ability to accurately judge calories hasn't. A 2006 study by Food Psychologist Brian Wansink, PhD. demonstrates this trend. To help understand the issue, Dr. Wansink used different sized meals to test consumers on their ability to estimate caloric intake.
It would be easy—and wrong, according to Dr. Wansink—to imagine that those who were overweight were worse at judging how many calories were in a meal. This excuse has often been used to explain why some people struggle more than others with their weight.
Instead, what Dr. Wansink found was that it is actually the size of the meal, not who was going to eat it, that caused the mistake in guessing calories. Those of a healthy weight and those who were obese could both estimate fairly accurately when the portion size was small. The surprising part of his experiment was that both groups (healthy and overweight) got further away from guessing the right number of calories as the meal size grew.
To me, this shows that portion up-sizing is a really big part of the problem. Getting a larger portion tricks us into thinking we are eating less than we really are.  Dr. Wansink's research shows that if I say, "But I don't eat that much!" to defend my weight or eating habits, I'll usually be wrong.
We live in an age of value-sized portions. The problem is, these portions really don't offer that much value to the consumer. Sure, it's satisfying to save a buck on a meal, but the consequences are that we end up spending more money on diet programs, diabetes medications or on open-heart surgery. This isn't the kind of value we should be shopping for if we want to live a long and healthy life.