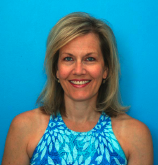 As a yoga and Pilates instructor, I am often asked what the difference is between the two practices. In reality, it's actually easier to show someone than try to explain it. While they definitely complement one another, they are two distinct forms of exercise.
Yoga has been around for literally thousands of years. The word yoga means "union" in Sanskrit, which is the language of yoga. The union occurs between the mind, body and spirit. What is often called yoga in this country can really be more accurately described by the Sanskrit word asana, which is the physical practice of postures or poses. In the West, the words asana and yoga are often used interchangeably. Yoga is not only about stretching as many people believe. Yoga is about creating balance by developing strength and flexibility. This is done through poses which can be done in many different ways and at many different levels of difficulty. A yoga "practice" develops over time and is always changing.
Pilates on the other hand, is a form of exercise created by Joseph Pilates in the early 20th century. He emphasized the balanced development of the body through core strength, flexibility and awareness. The Pilates method emphasizes quality over quantity. Doing each and every exercise in the repertoire fully with precision to achieve results is a goal of Pilates. The "powerhouse" as Joseph Pilates called it, is the center of your body – or your core – and if strengthened, it offers a solid foundation for any movement. All Pilates exercises are developed with modifications that can make a workout safe and challenging for anyone at any level.
I often hear people say they are not flexible enough to do yoga or strong enough to try Pilates. Well, those are exactly the reasons people should be doing yoga and Pilates! We all have a starting place. We just accept where that place is and go from there. We show up to class, do our best on that given day and then come and do it all again the next time. Whatever your motivation is, follow it! Try something new this year. As Jim Ryun said, "Motivation is what gets you started. Habit is what keeps you going."
About the Author:
Marcia Runde, a former maternity nurse and nurse recruiter, is a fitness instructor for Riverview Rehab & Fitness (Carmel and Noblesville locations). She teaches Yoga, Pilates, and PiYo classes. Marcia has practiced yoga and Pilates for years and is a registered instructor with the Yoga Alliance.
Check out our online class listing to see all of our classes – and to register!