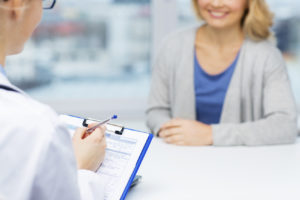 By Mindi Matthews, MBA, CHWC
Director of Health and Wellness
Wellness can be defined in various ways, making it hard to fully understand the needs and desires of individuals who want to make short- and long-term behavior changes. Employers also have different definitions based on their goals and objectives. However, within the last few years, the wellness community and providers of wellness-based services are starting to focus not just on the physical well-being of an individual (like their blood pressure, weight, cholesterol, etc.) but also on the mental, financial and social well-being of employees.
Think about it: if an employee has high blood pressure and is under a lot of stress because of finances or family issues at home, he or she may have the tendency to struggle with attendance and productivity at work. Maybe he/she is absent from work more often and/or not managing his/her blood pressure, thus potentially costing more in healthcare expenses. Employer-based wellness programs need to focus on providing the resources that employees need and request. Sometimes, employers are just looking at aggregate healthcare claims and screening results and offering programs and initiatives based only on those two data sets.
A good way to know what employees need is to create a simple, anonymous needs-and-interest survey to send to employees, asking them what they want. Otherwise, why offer a program or initiative if employees aren't engaged or interested in the topic? For example, does it make sense to offer an onsite smoking cessation program—based on claims or screening data—if no employee is ready to quit? The most ideal way to tackle this is to compare the aggregate results of healthcare claims, screening results and needs-and-interest survey results to understand what your employees need and would be engaged in.
Riverview Health offers a free needs-and-interest survey process for area employers. Contact Tom Dooley, director of Business Services, at tdooley@riverview.org or 317.770.4881 for more information.