Over the years, the month of October has become synonymous with the color pink and Breast Cancer Awareness month. It's everywhere—from professional sports teams donning pink gear to your favorite soda introducing a limited-release pink can. Breast cancer, and all cancers, are horrible, devastating illnesses that greatly affect the lives of many.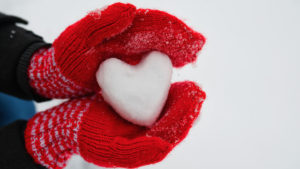 But there's a silent, even bigger, killer of women that many overlook: heart disease.
Heart disease is the leading cause of death for both men and women in the United States. To raise awareness about heart disease in women, the American Heart Association started an initiative called "Wear Red Day," on the first Friday of February, which is National Heart Month. Though women's heart health doesn't get an entire month of publicity, by joining the Riverview Health staff in wearing red, you, too, can help raise awareness about heart disease in women.
When someone asks why you're wearing red, tell them:
Each year, about one in four women will die from heart disease, compared to about one in 31 who will die from breast cancer.
Heart disease affects about the same number of women as it does men each year.
Heart disease causes more deaths than all forms of cancer—combined.
About two thirds of women who die from a heart attack had no chest pain symptoms.
It's never too late to make lifestyle changes to prevent heart disease.
Check Your Heart Health with a $49 Heart Scan at Riverview Health
Though a heart scan doesn't require a doctor's order, you must meet certain criteria to qualify. Learn more and request a heart scan >>