By Brittany Wonnell, MS, RD, CHWC
This time of year, reflecting on what has and hasn't worked when creating healthier habits can be common. Asking yourself, "why can't I just eat less sweets," or saying "eliminating soda seems impossible," may be some conversations you have with yourself. No matter where you are on your road to a healthier you, remember that keeping it simple is the easiest way to live a healthy and happy life.
As a registered dietitian, when I say to keep it simple, I mean get back to the basics. The basics include planning and preparing how to hit every food group in each meal in every day. According to U.S. Department of Agriculture's Choose MyPlate program, there are five food groups to include in every meal: fruits, vegetables, starch, protein and dairy.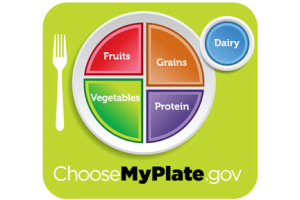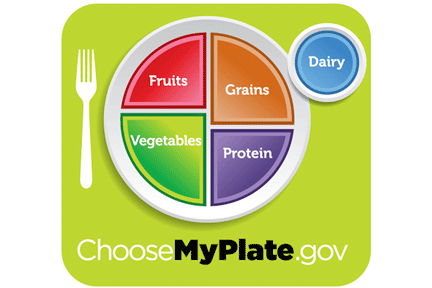 This MyPlate image provides more guidance on the food groups and quantity of each type. One fourth of your plate should be comprised of fruits and another fourth should contain vegetables. It's also important to remember to consume lean protein at every meal as well as a whole-grain starch option. Starch options include foods like whole-wheat bread, potatoes, corn, peas and other whole-grain products. The last group on the plate includes nonfat or low-fat dairy options. Having this type of variety on your plate at every meal is crucial for a healthy diet.
If these items aren't already included in every meal, now is the time to make a change to incorporate them. Don't over-complicate this basic model of a healthy diet by including diet programs, trendy eating plans, supplements or non-food products. If you're tempted to try the latest dieting fad, consult a nutritional expert first. Meeting with a registered dietitian one-on-one to speak about your specific needs in each food group can help if you're trying to make lifestyle changes, weight loss or disease management. Top that off by meeting with a health and wellness coach to support you in making physical and behavioral changes if you're dedicated to succeeding.